Employee Spotlight Of The Month: Mike Mannall, Technical Manager
11th August 2021
Welcome to the sixth of our 'Employee Spotlight of the Month' interviews! At Dakota, we believe that everyone within our organisation plays an equally important role in making the company what it is today.
Each month we will be sharing an interview with a member of staff in order to showcase their key responsibilities within the business and the benefits which they offer to our valued customer base.
This month we spoke with Mike Mannall, Technical Manager, to find out more about his role within Dakota.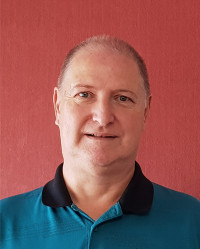 1. How long have you worked at Dakota and how long have you been in your current role?
I joined a fledgling Dakota way back in 2003 from a previous company in the same sector and have always been the technical lead for the business. Most of my current responsibilities were realised when we grew our customer base and relocated to Carrington in 2007.
2. What does the role of Technical Manager at Dakota involve?
I am responsible for the Technical Team in providing both software solutions, hardware support, onsite solution installations and training for the large variety of software, printers, handheld terminals and scanning products which Dakota sells for Auto ID applications.
3. What key attributes do you believe you need in order to achieve success within your role?
I believe that a key attribute of a Technical Manager is having the experience of working with the same core market-leading Auto ID manufacturers' equipment and devices for over 25 years as well as understanding what the customer requires and how to best assist them with whatever they need from a technical standpoint.
4. What do you enjoy most about your role at Dakota?
Every day is a different challenge working with such a diverse range of customers both in terms of their size and the different industries in which they work. I enjoy carrying out my tasks alongside such a knowledgeable and reliable team at Dakota, several of whom I have worked with successfully for many years.
5. What are the most challenging aspects of your role?
The most challenging aspect of my role is ensuring that I distribute my time evenly to keep both our customers and sales team happy. It is also quite a challenge to keep up to date with constantly evolving technologies which bring with them continual updates in functionality, operating systems and methods of communication.
6. How do you believe that your role positively impacts our customers' experience?
For staged solutions I ensure that our team follows the procedure for an agreed gold build and thoroughly test the applications and equipment before it is sent out. With support calls, I follow the Dakota ethos of always trying to help our customers where possible and never ignoring their requests. Customer service is key!
7. And finally…..please give us an interesting or fun fact about yourself
Before I worked for Dakota, I used to train for and run marathons, nearly all of which I completed with a finish time of under 3 hours. Now I can barely manage a few miles running and it's at half that speed!